WELCOME TO SANKALPA
Sankalpa is a drug and alcohol addiction treatment centre, providing a range of high quality day services to men and women from the communities of Finglas & Cabra. Sankalpa is focused on providing low threshold integrated recovery pathways.
OUR VISION
That all presenting drug and alcohol issues can be individually supported.
OUR MISSION STATEMENT
To empower people to address their individual drug and alcohol issues by providing low threshold access services, day stabilisation programmes, drug free day programmes and targeted training and employment placements.
Sankalpa provide a wide range of services.
Our integrated care pathways consist of the following;
Access Pre-Entry Programme
Turning Point Stabilisation Programme
Connect Drug Free Programme
Connect Work Place Programme
Recovery Social Aftercare Club
Cocaine & Alcohol Programme 
Naloxone Training
Social Media Connections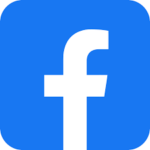 We comply with the Governance Code for community, voluntary and charitable organisations in Ireland.  We confirm that a review of our organisation's compliance with the principles in the Code was conducted in 2018. This review was based on an assessment of our organisational practice against the recommended actions for each principle.  The review sets out actions and completion dates for any issues that the assessment identifies need to be addressed"
More details available at http://www.governancecode.ie/